---
---
【 Adjustable and Comfortable 】 Offers an adjustable beam angle of 180 degrees, H3 can be used as a headlamp, spotlight and floodlight.
【 Lightweight To Wear 】 Weighs only 44 grams, H3 is built with PC and Fibreglass materials making it super lightweight to wear for long hours.
【 Main+Auxiliary 】 The main light delivers 140 lumens with OSRAM P8 LED while the auxiliary light is designed for casting warning signals.
【 Powered by Battery 】 H3 is powered by 3A batteries which offer a runtime of up to 105 hours, it will always light up your journey.
【 Brighten up your day 】 H3 not only guide you out of the dark, its vibrant color scheme also gives you a positive vibe and cheer you up.
H3 headlamp equips two rotating shafts to achieve the 360 degrees fully adjustable light source.
Lightweight Without Burden
Super tiny and portable, H3 can be used as mini handheld flashlight or wear it with a headband, lighting up your path in the dark.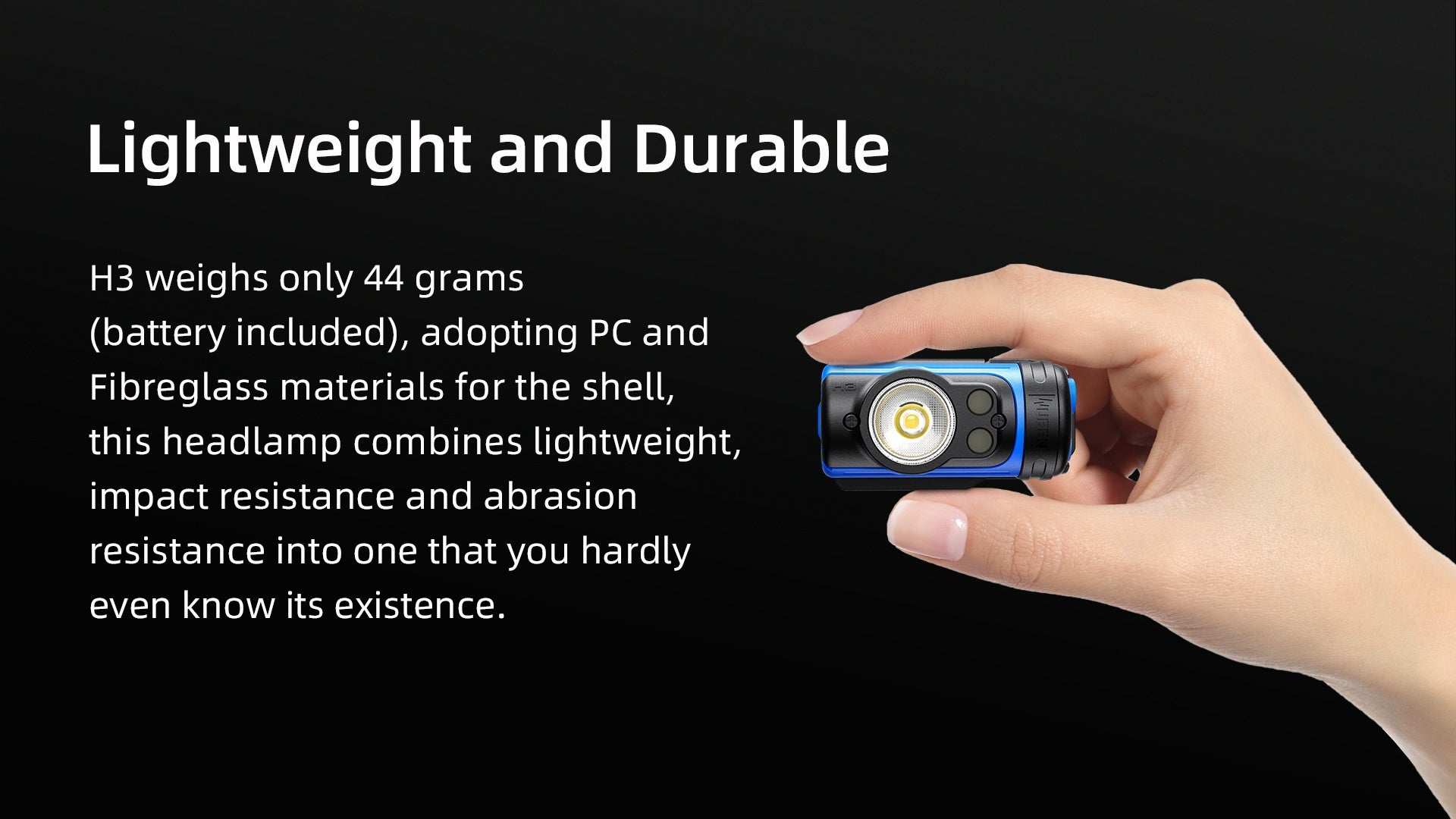 Switches on Both Sides
Thoughtful design features main and auxiliary lights, simply press the W button and R3 button to switch between according to your needs.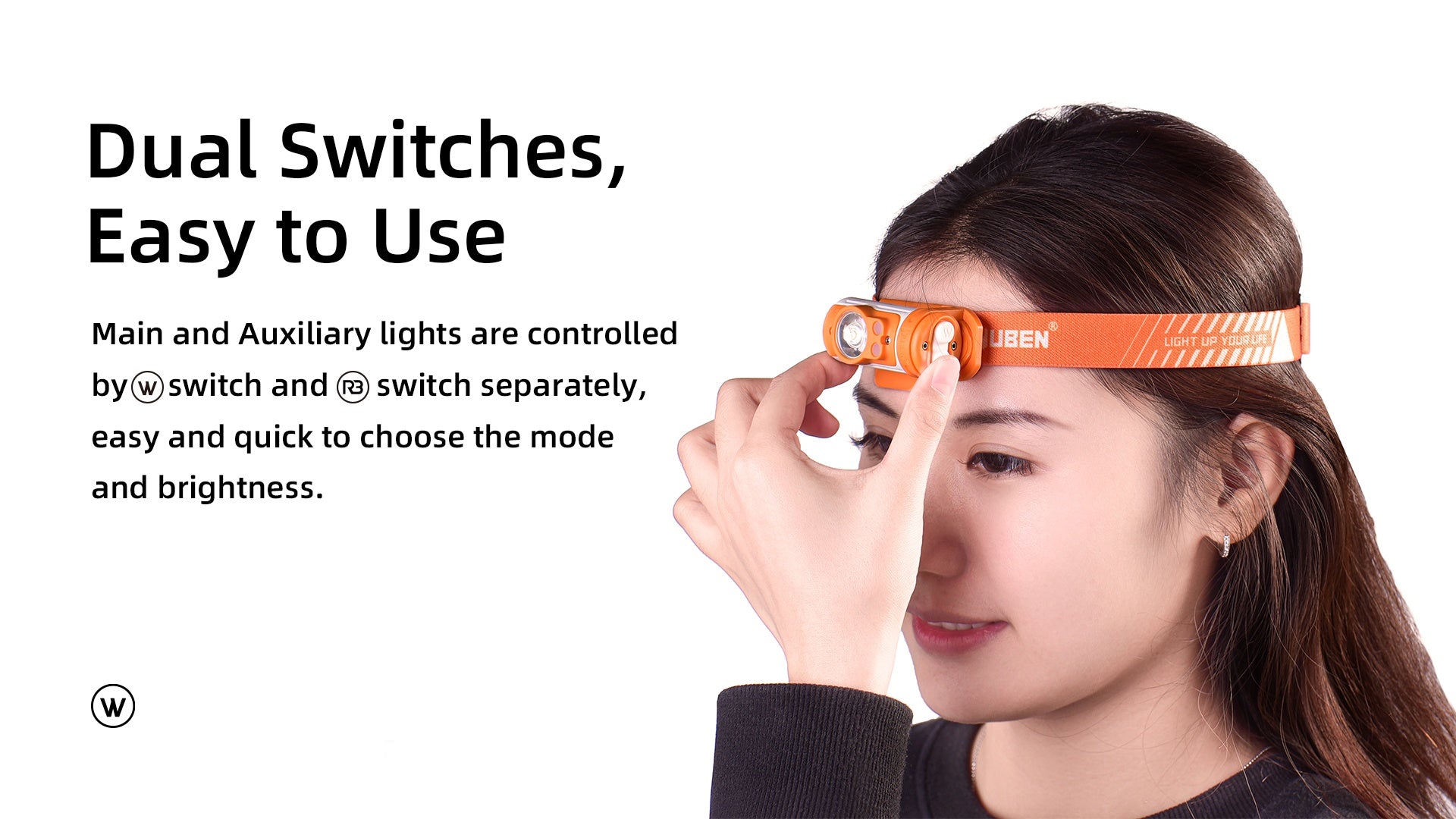 Powered By 3A Battery
H3 is powered by batteries with a runtime up to 105 hours, it's good enough for your evening adventure.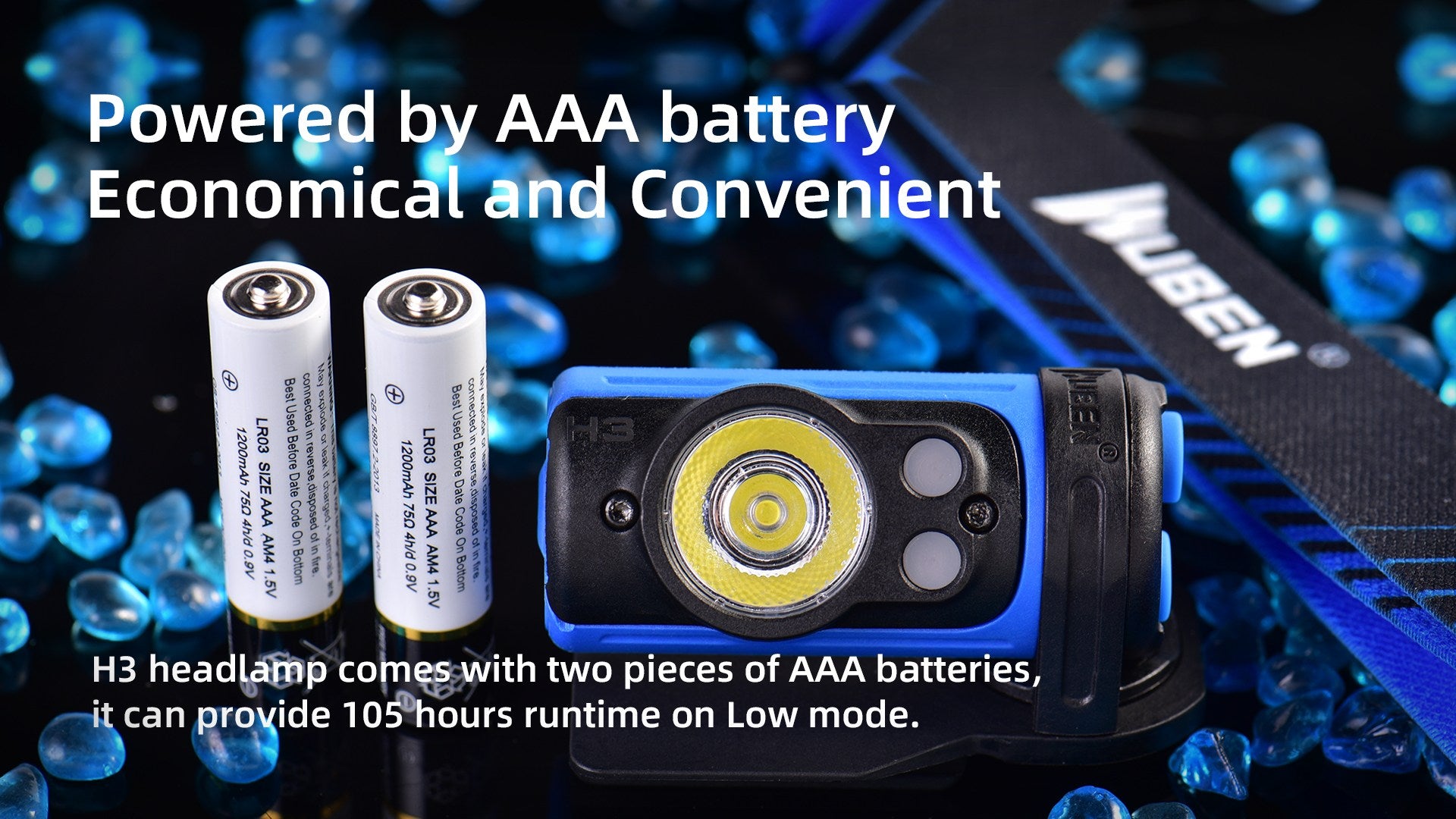 Waterproof & Anti-dust
Same as other products in Wuben family, H3 also come with water resistance feature to overcome all kind of bad weather.
Comfort & Adjustable Headlamp Band
A lightweight and comfy headlamp is important for those who enjoy outdoor adventures. H3 elastic rubber headband is soft with an adjustable length of 12-21cm.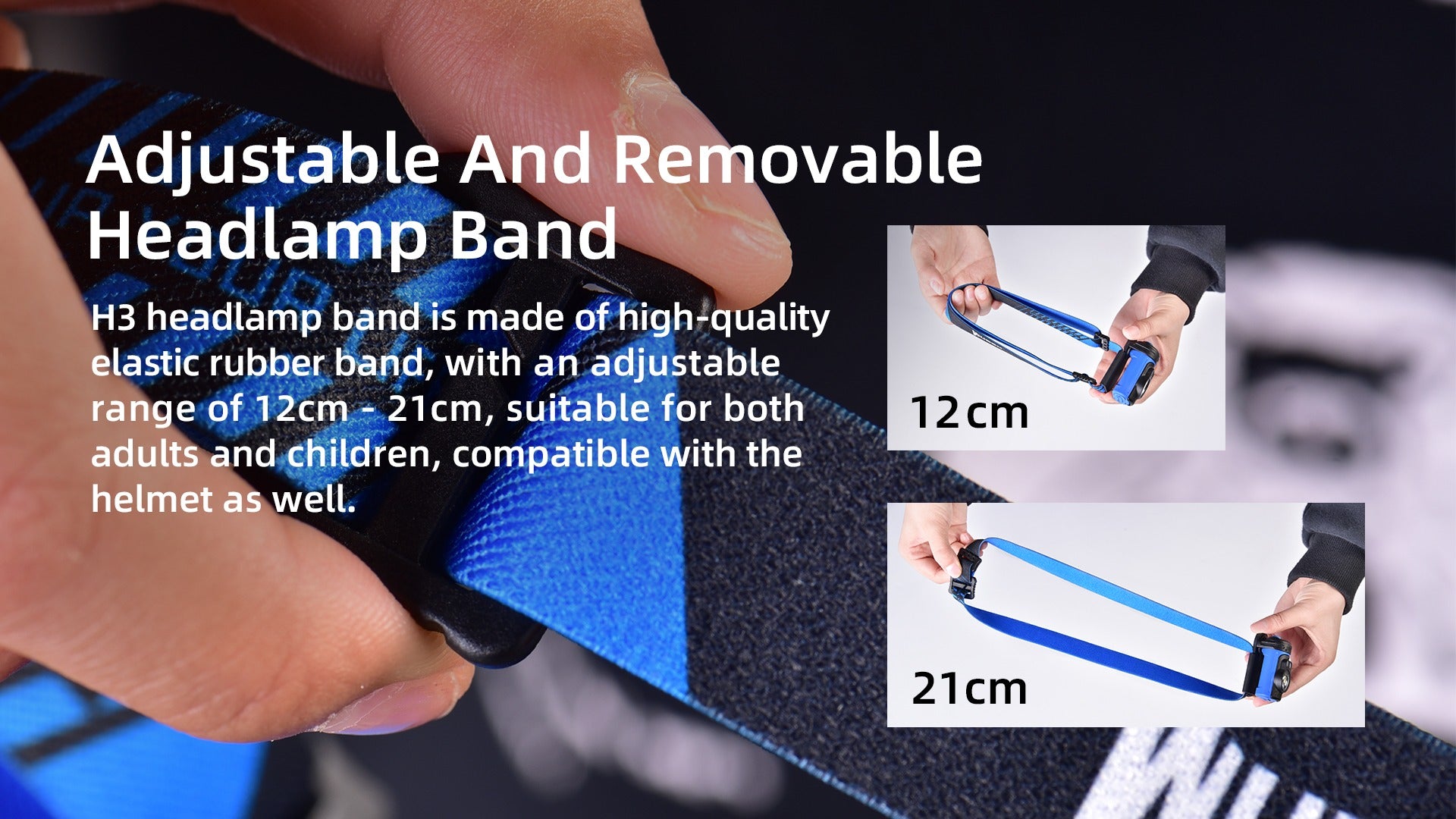 Cheers You Up With Vibrant Color
Headlamp don't have to be look dull, take a look at H3, you will know what headlamp you are looking for.
---